Our Mission
At 3Bridges Consulting we don't literally construct bridges, but we do build the most direct route to your best customer.  We do that because we have a team experienced in producing measurable results for businesses of all sizes.   Whether you are in year 1, year 21, or year 41, we will map out a strategy that constructs that solid bridge to your ideal customer(s).
Sean Springman
3 Bridges Co-Founder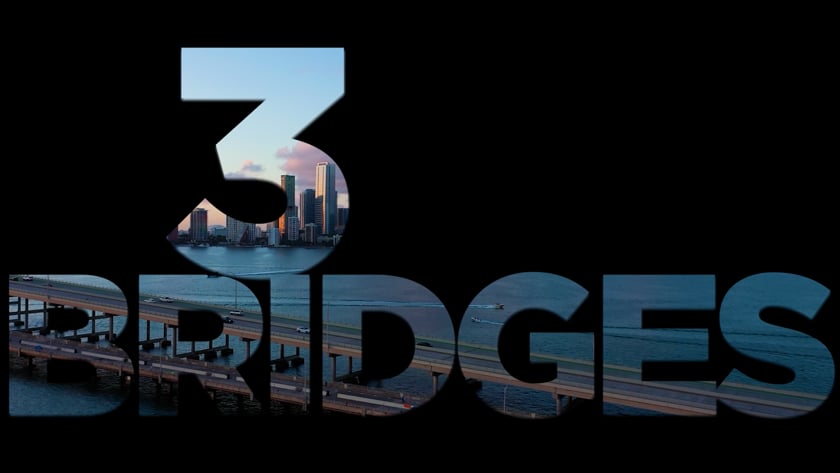 Sean Springman on 3Bridges Marketing Strategy
Sean Springman has 28 years of experience in media marketing including digital and traditional channels. He held leadership roles in the TV Broadcasting/Digital industry in three of the top 20 markets in the country.  As a TV Executive for 22 years, he led sales and management staffs for top media companies in the US, most recently as the Director of Sales at 9NEWS KUSA/KTVD in Denver, CO.
Throughout his career he has been a part of hundreds of digital and big media campaigns. He has helped develop and create brands through education, strong calls to action, and clever recall messaging. In 2019 he stared 3 Bridges Consulting to help company of all size with their marketing/advertising needs. He lives in Sarasota FL. with his wife of 19 years Tera, Stone (16) and Bailey (14).
Dennis Williams
3 Bridges Co-Founder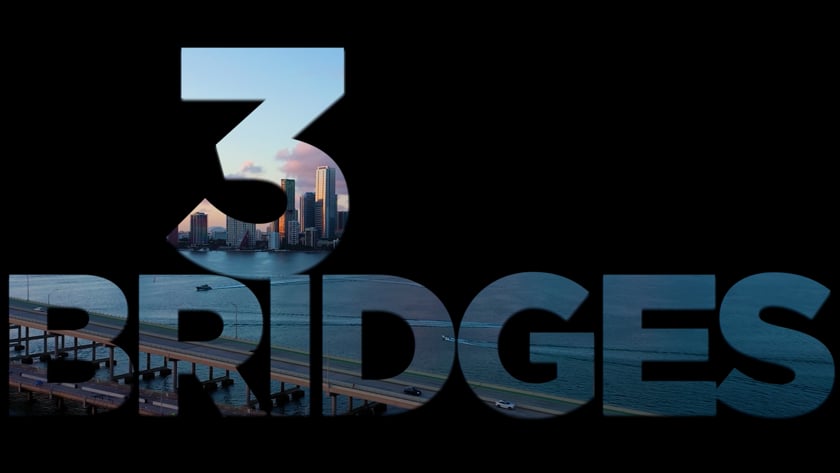 Dennis Williams on 3 Bridges Creative Execution
Dennis Williams is a former broadcast journalist. He spent most of his early television career as a sports anchor and reporter for the CBS affiliate in Buffalo, NY. He successfully transitioned to sales and was promoted to Director of Sales at the ABC affiliate in Sacramento, CA. In 2019 he left the broadcast and media industry and co-founded 3 Bridges Consulting.
While he wears a lot of hats, his passion is creating content, and he believes every company should be telling their brand story with high quality video and rich still photography.  Defining your story and getting it in front of the right target audience is the key to success for any business. Originally from Cape Cod, MA, Dennis now resides in Delray Beach, FL.  He has two daughters, (Madeline) 24 and (Lily) 21.
Craig Miller
Creative Director
Craig Miller our production team leader began his design career in 1993. After graduating graphic design school, Craig taught himself the art of 3D animation.  He was soon recruited by Gorilla Systems Inc., a 3D studio that produced animation and graphics for entities such as Mattel, Hasbro and Time Warner.
Craig has produced and been the cinematographer for 30-minute documentaries, Corporate videos, TV commercials, Social video campaigns and is a certified FAA Part 107 Remote licensed drone pilot.
Jennifer Wiles
Digital Strategy Development
Jennifer Wiles is an experienced marketing communications professional.  She has been developing and managing digital marketing plans for more than 15 years.  She specializes in creating and implementing integrated marketing strategies utilizing strategic thinking, data analysis, and innovation. 
She puts our clients' messages in front of the best prospects and customers, where-ever the go and whenever they are online.  She has extensive experience working with clients in some of the most competitive industries in the marketplace including
education, healthcare, and legal services.
Andrew Thorn
Marketing Strategist
More than 14 years of experience in developing objective driven marketing strategies on both a local and national scale. A dedication to focusing on an integrated growth solution approach to marketing and delivering the right audiences to the right businesses. National and regional account management and strategy development for major clients including California State University, Dunkin Donuts, McDonalds, Taco Bell, Les Schwab, Papa Murphy's, RC Willey, Roger's Jewelers, UPS, Ford, Subaru, Toyota and hundreds of regional/local companies.
Curtis Graham
Art Director
Curtis Graham has won many accolades for his work in advertising including N.Y. Art Director Award, Norma Award, National Addys, and Clio Award. His work has appeared in many national publications such as: Town & Country, Esquire, W, Print, and Communication Arts. Curtis has Directed and Filmed many Sport Figures and Products such as Derek Jeter for All Star Sports / Evan Longoria, Carl Crawford for Tampa Bay Rays / Shaquille O'Neal and Dick Vitale for ESPN History of Basketball Documentary. Promos and Spots for Showtime Sports, Tampa Bay Bucs, USF football, Alabama Crimson Tide, and many commercials for Gatorade, Coca Cola.